The everchanging era of communications has moved one step further with purchases and sales being made online as well. And since paper money cannot be used to make payments on the Internet,
the time of digital money has come
. One of the best examples of companies carrying out payments and transactions on the Internet is the WebMoney payment method.
WebMoney presents users with the opportunity to make payments on the Internet and send electronic money through the WebMoney Transfer tools. This online payment system is owned and run by the WebMoney Transfer Ltd, which was established in 1998.
The payment method company is a legal corporate affiliate of the Central American institution Belize. According to recent statistics, the payment system is used by more than 28 million users across the world.
Account
Players who want to transfer money to and from their online casino accounts via WebMoney are required to open an account with the service. In order to do that, they will have to head to the official website of WebMoney and click on the "Sign Up" button on the top right corner. This will redirect you to a page where you will have to select your country of residence, provide your phone number and enter a confirmation code. After you have filled your personal information and email address, you will be sent a code to verify your registration.
After you have received your verification code, you will be granted a WebMoney ID. The latter is a unique number that is used as an identification symbol and is also the account number that is needed by users to access their account in the system.
Once you are done setting up your WebMoney account, you will have to select a currency you would like to use for your purse or e-wallet as you may call it. Funding WebMoney account is possible through several methods, the most popular of which is a wire transfer. There are, however, other methods which can be utilized, including options such cash-in terminals, prepaid cards, vouchers, etc. You can see all of the locations in your country that allow WebMoney cash transfers on the official website of the service.
Types of WebMoney Purses and Applications
Currently, users can set their WebMoney purses in several currencies. The R-purse is a bearer cheque which uses Russian Rubles as currency. The purse which uses electronic money with Euro as its currency is called the E-purse. There is also the B-purse which works with electronic money in Belarusian Rubles. Other purses include the cryptocurrencies Bitcoin and Litecoin, as well as, BitcoinCash coins. You can see the full list of currencies that you can utilize for your WebMoney purse on the official website of the company. You will also notice that users are offered a few types of keepers which provide different perks and fit the needs of various customers.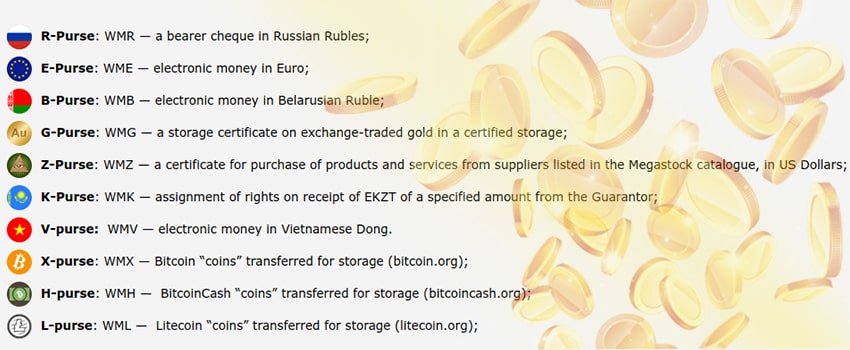 Keeper Standard (Mini)
Most of the regular WebMoney users utilize the Keeper Standard which is available as soon as they create their account. It is an extremely easy and convenient way to make a use of a digital wallet and it is compatible with every type of browser, including a mobile one. Compared to the rest of the purses offered by WebMoney, Keeper Standard is not that powerful. It is, however, extremely user-friendly and supports the basic functions of WebMoney Transfer.
If you are utilizing this keeper, you will be able to log into your account via a password and a username, use the service on your mobile device, check your transactions and current balance. In addition to these benefits, those who use Keeper Standard will have the opportunity to issue or pay invoices, transfer money from or to a WebMoney card, send secure messages and enjoy even more advantages when they are paying for services or making purchases at websites that utilize digiseller.ru.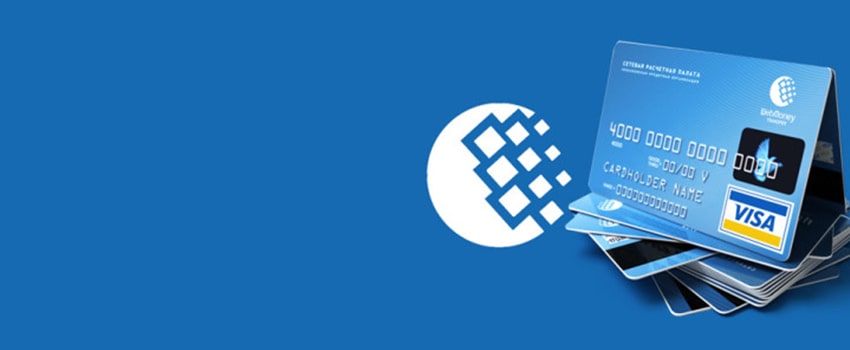 Keeper WinPro (Classic)
If you are using Keeper Standard (Mini) then you do not have access to the full list of benefits that WebMoney is offering. This is why you can add the WinPro feature to your standard purse and enjoy perks like creating several purses, using the same currency or have less financial restrictions.
Once you have switched to this type of keeper, it will be the default system used for managing your digital wallets, i.e. your purses. This is why when you initiate a payment via WebMoney, you will have to select WM Keeper WinPro (Classic) as your preferred payment service. This will prompt you to fill in all the needed information to access the application. Be aware that you cannot switch back from Keeper WinPro to Keeper Standard.
Keeper WebPro (Light)
Users can also choose to add Keeper WebPro (Light) to their Keeper Standard account. The difference between Keeper WinPro (Classic) and Keeper WebPro (Light) is that users will not have to install a program on their computer if they have switched to the latter. Keeper WebPro (Light) can run on different browsers and although it offers slightly fewer features than the Classic version, it still providers WebMoney members with various benefits.
If you have registered through Keeper WebPro (Light), you will not be able to connect via the downloaded software of Keeper WinPro (Classic). The same is valid the other way around. If you have made your account via Keeper WinPro (Classic), you will not be able to be connected via your browser to Keeper WebPro (Light).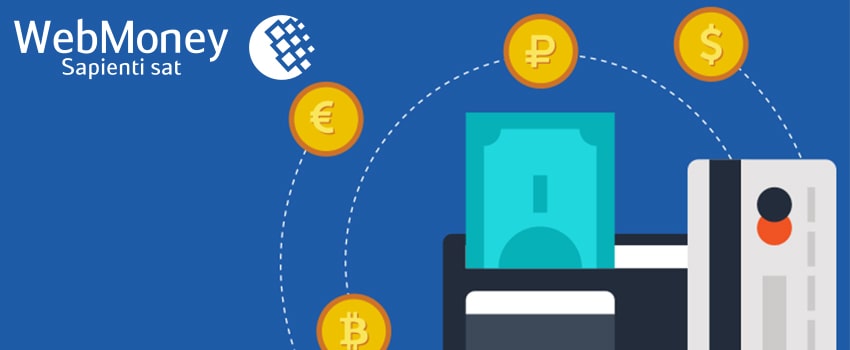 Keeper Mobile
This application is available for all Keeper Standard users who want to utilize the services of WebMoney on their mobile or desktop devices. Keeper Mobile is compatible with Android, iOS, Mac OS, Windows Phone and Blackberry devices. The wide range of compatible options will allow you to manage your WebMoney purse anywhere you go. With Keeper Mobile, users will be able to fund their purses, make transactions, issue invoices as well as pay them, keep a track of their transactions and current balance.
Keeper Mobile can also be used by users who have switched to Keeper WinPro (Classic) or Keeper WebPro (Light). This way, they will be able to enjoy a full mobility of their payments even when they are on the go.
Keeper for Social Networks
If you have WM purses, you can add them to WM Keeper Facebook. This way you will be able to pay for various purchases on the web in a convenient way. You can utilize this application by searching for the "WebMoney Keeper" app on Facebook. You will be required to enter your phone number which will be used as a safety measure. If your phone number is connected to several WebMoney IDs, you will have to select the one you would like to add to your social network profile. You will then have to select a log-in method in order to access your account.
After you have logged into your account, you will have to select the purse you would like to connect to your social network profile. You will then be asked to enter a verification code which was sent to your phone number. In addition to protecting your funds, your number will also be used to confirm your transactions. You can also connect your WM purses to social networks like Vkontakte and Odnoklassniki.
Funding Casino Account with WebMoney
You will have the chance to use your WebMoney account to boost your balance at plenty virtual casinos which accept this payment method. Make sure that you have deposited money to your e-wallet before you try to top up your gaming balance via WebMoney.
In order to make a deposit at the interactive casino where you play, you should head to the Cashier and select the option that will help you make a deposit. Pick WebMoney as your preferred payment method. Usually, you will be able to spot it among the e-wallet options listed at virtual casinos. Enter the amount you would like to deposit and fill in the information that you need in order to log into your WebMoney account. You will need to provide your WebMoney ID number in order to confirm the transaction and within several minutes, you will be able to see your money transferred into your gaming account.
The majority of virtual casinos do not charge additional fees for uploading funds via WebMoney. This being said, the company charges 0,8% of the amount transferred via the system of WebMoney Transaction.
Withdrawing Funds via WebMoney
WebMoney payment system can be used not only for making deposits in online casinos but for withdrawals, too. There are certain conditions under which withdrawals are permitted. In addition, the period of time, after which withdrawals are allowed to players, depends on the deposit method that has been used. The time that will take for your money to appear in your WebMoney account depends on the type of WM purse you are utilizing.
If you have checked with the representatives of the virtual casino where you play and you are sure that you can make withdrawals via WebMoney, the process is similar to the deposit one. You have to head to the Cashier, select the "Withdrawal" option and select WebMoney as your preferred payment solution. After choosing the amount you would like to cash out, you will be asked to log into your WM account and confirm the transaction, using your WebMoney ID number. As it is with the deposits, you will be charged a fee of 0,8% for the transaction you have initiated.
Advantages of WebMoney
One of the biggest advantages of the payment method is that players at online casinos can quickly and safely upload money to their gaming account. If you initiate a deposit via this service, you will be able to enjoy your favorite games in no time and play for real money without having to wait. The only thing you will need to do is make a deposit to your WM purse in advance.
The wonderful thing about funding your WebMoney purse is the fact that you can choose from different options which include bank transfers, credit cards, cash-in terminals, prepaid cards and vouchers.
Another advantage of using WebMoney for your payments to and from virtual casinos is the fact that the company utilizes an SSL encryption technology for its transactions. This way, you can be sure that your money and personal details are always secured with an extra layer of protection. Even if you opt for using Keeper WebPro (Light) which is accessed directly from your browser, you can still be sure that any sensitive data is protected with the same SSL encryption.
There is also another wonderful advantage of using WebMoney applications for your payments at online casinos. You are able to remain anonymous when you are making payments via this service since you are not providing any details about yourself, your credit/debit card or bank account. This only further contributes to the high level of security that WebMoney provides for its customers.
When players are looking for the payment options they can use at virtual casinos, there is often the inconvenience of using different solutions for the deposits and withdrawals. The great thing about WebMoney, however, is that most interactive casinos accept the service for both uploading funds and cashing out winnings. This is very convenient as it will spare players the issue of resorting to different payment services.
Using a WebMoney e-wallet will not cost you an extra fee, which makes the service a great choice for players who play at more than one web-based casinos and operate with a variety of currencies. You can choose from Euros, US Dollars, Russian Rubles, Belarusian Rubles, Vietnamese Dong, Bitcoin, Litecoin and Gold as the currencies for your WM purses.
If you decide to use the mobile application of WebMoney, you will have no issue installing the app as it is available for Android, iOS. Windows Phone and Blackberry devices. This makes it very convenient for users who want to manage their funds even when they are on the move.
Disadvantages of WebMoney
Like other payment methods, WebMoney also has some lacking points. Although the advantages that the service provides definitely deserve your attention, you should also keep in mind the disadvantages that may come along with the use of WebMoney at virtual casinos.
The interface of the service can be quite confusing at times as there are plenty of options for applications and purses. This may confuse customers, especially those who are new to the services that WebMoney is offering. It might be a bit difficult to find the e-wallets, or purses as the company calls them, among the variety of financial options the company is providing.
Even though the majority of virtual casinos do not impose any additional charges for using WebMoney e-wallets as a payment method, players will still have to pay a small fee of 0,8%. In addition to that, the most disadvantageous part about this is the fact that you will have to pay this extra charge for both the deposits and the withdrawals you initiate via WebMoney.
Another thing that some customers may find inconvenient is the fact that they need to provide quite a lot of personal information upon opening an account. This includes the phone number of users which is used for confirmation of transactions. For those who are not fans of sharing so many personal details with third-party companies, this is definitely a lacking point.
While WebMoney offers customers a dedicated app that is available for various mobile devices, there is an issue with the language used by the app. While there are many things translated into English, the majority of the app is available only in Russian.
What are the fees players should consider?
Of course, players need to take into account the fact that just like any other transfer money system, WebMoney also features specific fees and taxes that are required to be paid when making a deposit or a withdrawal. This is exactly why players are always recommended to carefully read the terms and conditions of the payment system.
WebMoney is considered one of the most affordable online payment methods, as reasonable fees are charged for its services. And this, of course, makes the payment system attractive to users from all over the world.
The one fee that you will always be charged for all of your transactions via WebMoney is 0.8%. The extra charges may vary according to the currency you are using. The method you are using to deposit funds to or cash out money from your WM purse will aslo determine the fee you will have to pay.
WebMoney on Mobile
As it was mentioned earlier, the mobile application of WebMoney can be downloaded and installed on various mobile devices. The fact that it is available for almost every type of smart device, makes managing the funds of customers extremely easy.
If you are utilizing the mobile application of WebMoney, you will be able to have a control over your transactions and overall balance anywhere you go. You will also be able to transfer funds to your card or bank account from your WebMoney purse. Making transactions the other way around is also possible via the mobile application. In order to take advantage of this service, however, you will have to link your card or bank account to your WM purse by visiting a special website.
The WebMoney app will also allow you to pay for your utility bills which will make your recurring payments a lot easier and more convenient. Paying for services and purchases online is also extremely easy thanks to the mobile app of the company.
In addition to the rest of the perks, users will also have the chance to communicate with fellow WebMoney account holders via a secure chat. There is also an option which will allow you to share photos, audio or other types of files.
Security
WebMoney is one of the most preferred payment methods used in online casinos not only because of the fact it is quick but also because it provides great protection of users' personal and bank account details.
The payment method system's technology is developed in correspondence to all security requirements applicable for such type of services. WebMoney features not one, not two, but three authentication methods – a login and password required, personal digital certificates, as well as files with secret keys that are intended to protect customers' information from third parties.
There are also two additional ways to confirm a transaction. Those include receiving a verification code via an SMS or using the E-Num service which generates one-time-use passwords. What is more, while there is a transaction initiated via WebMoney, the funds that are transferred are either in the WebMoney purse of the sender or the WebMoney purse of the receiver. This way there is no intermediate time when the funds can be lost during the transaction.
When users are registering at WebMoney they are provided with a WebMoney ID which is a 12-symbol code, required in order to use the system of the company. This ID is unique for every member of WebMoney. All of these safety measures contribute further to the high levels of security that the company provides to its customers.