Moorwand Ltd was established back in 2013 and it is the company that is trading as UPayCard. UPayCard is a payment service that gives individuals and businesses the chance to receive and
send money all over the globe with ease
. As it turns out, the company is not focused on providing a single payment solution, but instead, it presents its customers with bank wire transfers, prepaid cards, e-wallets, and crypto wallets, which undoubtedly gives users plenty of options to pick from.
Despite the fact that the company does not have so broad experience as its rivals, it provides its customers with the desired levels of security and convenience. UPayCard is also a great alternative for gambling aficionados who are looking for a payment service that allows them to upload their funds and to retrieve them swiftly, safely, and easily. The payment method enables users to manage their funds effortlessly and it is also a great option for interactive players whose choice of payment solutions is limited.
How Does UPayCard Work
Despite the fact that UPayCard is a fairly new payment service, the company has undoubtedly gone all out in order to make sure that its customers will have the chance to send and receive money promptly and easily. As it becomes evident, the company takes the security issue seriously, which is also of major importance, especially when it comes to your personal and banking information.
As it was already mentioned, the range of the products UPayCard offers is quite wide as the company presents its customers with an e-wallet, physical and virtual cards, and prepaid cards you can also use when you wish to load your gaming account with cash or when you have enjoyed a fruitful gambling experience and you wish to withdraw your winnings. The fact that UPayCard is suitable for both deposits and withdrawals makes the payment service a well-liked option as this can save you a lot of hassle.
In order to make use of the payment service, first, you will be required to open an account. Still, you should not worry about this as the procedure is not time-consuming and will not cost you a dime. Upon registration, you will be asked to provide some personal information that includes your name, address, date of birth and so on. You will also be asked to pick a currency for your account. In this relation, we should not forget to mention the fact that you are enabled to pick from more than 20 different currencies. Once you have filled in all the needed information, you will receive an email that will confirm your successful registration. This email will also contain a two-factor authentication the aim of which is to guarantee the security of your sensitive information.
The next step is to fund your account. Once again you will be presented with plenty of options to choose from as you can load your account with cash either via your Visa or Mastercard or via bank transfers. UnionPay is also an option you can go for when you want to top up your account.
Once you have done this, you simply need to register with an interactive casino that accepts payments via UPayCard and you will be ready to commence your gambling adventure.
E-wallet
One of the products the company offers is an e-wallet, which remains a well-liked option by gambling enthusiasts as it allows them to transfer their funds to their preferred interactive casino without disclosing any of their sensitive information. What is more, there is a growing number of web-based casinos that allow its patrons to go for the e-wallet when they are making a deposit or when they are withdrawing their winnings, which is one of the main reasons why it is gaining ground so fast.
Once you have set up an UPayCard account, you will be provided with an e-wallet forthwith. In order to use it, however, you will be required to sign into your account using your credentials and to enter the authentication number you will find on your KeyCard. In the event that you have already uploaded money to your e-wallet, then, you will be allowed to make Account-to-Account transactions, to top up some of the other e-wallets that are linked to your account, and even to use your funds when you wish to purchase goods or services.
And most importantly, you will be able to utilize your digital wallet when you wish to give your casino balance a boost. If you have decided to opt in for the e-wallet, you should be informed that it is one of the best options you are presented with due to the fact that it will enhance the security and the protection of your funds and will facilitate their transfer dramatically.
Virtual Cards
Gambling aficionados who have an active account are also allowed to request a virtual card. In the event that you have got an approval, you will receive a notification that will provide you with the most important details about your virtual card that includes its security code, its expiration date, and its number. It is important to note that the funds you have in your e-wallet or on your physical card will not be available on your virtual card. That is why prior to utilizing your virtual card, you will need to upload some money into it.
Physical Card
UPayCard also enables its customers to get a physical card when they set up an account or even thereafter. It is worth noting that your physical card will have its own balance, meaning that the funds you have on your virtual card or in your e-wallet will not be available on it. Thus, prior to taking advantage of the physical card when you wish to purchase goods or services, or when you wish to fund your casino account, you will need to transfer some funds to it. Interactive players are enabled to do so via their virtual card or via their e-wallet.
Just like the rest of the physical cards, your UPayCard will also feature your name, an expiration date, a card number, and a security code. Once you have received your card, you will be required to authenticate yourself and to active it by heading to UPayCard's website.
Funding Your Casino Account with UPayCard
UPayCard is undoubtedly one of the best options interactive players can go for as the payment service allows them to upload their funds to their gaming account in no time, which turns out to be of major importance for gamblers.
In the event that your quest for an interactive casino that best suits your preferences and that facilitate payments via UPayCard has come to an end, now you are ready to fund your gaming account using the payment service. Avid casino fans simply need to go to the banking section where all the payment solutions that are on offer will be listed. You just need to pick UPayCard as your preferred way of payment and to decide how much money you would like to upload to your gaming account.
Once you have confirmed the transaction, your funds will be transferred to your gaming account in a matter of a few minutes, which makes UPayCard the perfect option for you if you just cannot wait to engage in the casino games you are fond of. But what is even better about UPayCard is that even if the casino operator does not facilitate payments via the banking solution, you can always resort to your virtual or physical card that will also allow you to carry out your transactions swiftly and safely.
Withdrawing Funds Back to UPayCard
Unlike some of the other payment methods that are available only for deposits, you can opt in for UPayCard also when you wish to request a withdrawal. Gambling aficionados who have utilized UPayCard to upload funds to their account can rest assured that they will also be able to cash out their winnings effortlessly, promptly, and safely.
As you can probably guess, once again, you will need to visit the banking section and to select UPayCard as your preferred payment solution. Then, you just need to decide how much exactly you would like to withdraw and to wrap up the transaction.
Still, this time you should be more patient due to the fact that the casino operator will need some time to confirm the payment and hence, the timeframes within which your funds will be credited will also be prolonged. Gambling aficionados should also bear in mind that if they are new recruits of the casino and they have not initiated a withdrawal before, they will be required to present a proof of their identity. Once you have done this, you will be able to lay your hands on your winnings.
With that being said, in most cases, interactive players' funds will be available in the next 3 to 5 working days, but it is all casino-specific, which is why it is advised to check this in advance.
UPayCard Fees and Limits
When it comes to fees and limits, there are certain specific aspects of UPayCard gambling aficionados should take into consideration. As it was already mentioned, you do not need to pay any fees when you are setting up your UPayCard account. Users are also not required to pay any fees when they send or when they receive money.
Still, things will change slightly when you wish to upload funds to your UPayCard account. Bank transfer would be the best option to top up your account as the transfer of funds will come at no cost to you. Still, this does not refer to the other banking solutions due to the fact that a transfer via Maestro, Mastercard, or Visa-branded card will cost you between 1.2 and 2.9%. A transaction via American Express and PayPal will cost you 0.25 EUR and additional 3.9% and 0.35 EUR and additional 7% respectively. In essence, the list of the banking solutions you can go for is quite comprehensive, which is why interactive players are advised to go through it and to decide which is the most advantageous option for them.
Despite the fact that opening an account and obtaining a physical card is free, you will have to pay €5 if you want to get a virtual card. There is also a conversion fee of 3% that is applied when you wish to make a transaction in a currency that differs from the currency you have used when you have set up your account.
Gambling aficionados who want to initiate a withdrawal from their account should be informed that they will need to pay a fee that amounts to €10 as long as they are domiciled in a country within the EU and €25 if they are non-EU residents.
Interactive players should keep in mind that the maximum amount they can transfer from their e-wallet to their card is €4,500 per transaction. In addition to this, they are enabled to load their card only twice per day and they cannot load it more than 50 times per month.
The minimum amount they are entitled to retrieve is €10, whereas the maximum is €9,000. There is also a weekly limit of €25,000.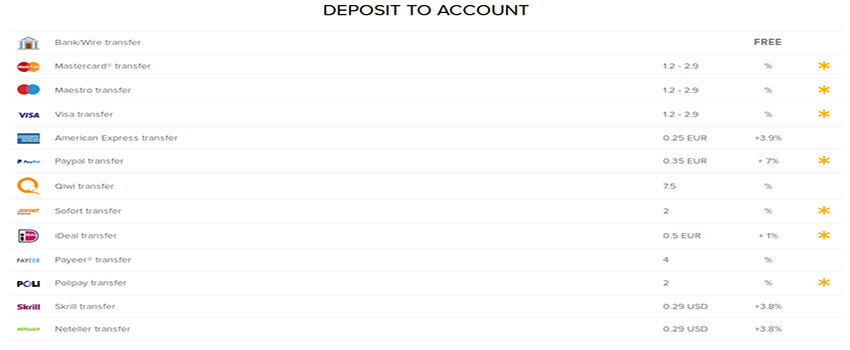 Security
If you still have second thoughts about using UPayCard, you should be informed that one of the reasons why the banking solution enjoys such a great popularity among gamblers is namely the fact that it provides them with the desired levels of security. Interactive players can rest assured that their banking and personal information will be heavily protected thanks to the encryption technology the company exploits. Thus, in the unlikely event that someone gets hold of your sensitive information, in practice, it will be unreadable.
It is also worth noting that if you face any troubles while you are transferring your funds to the web-based casino or when you are retrieving them, you should be aware of the fact that you can contact UPayCard's specialists around the clock. In addition to this, you can also go through the FAQ page where you will be presented with lots of useful information, concerning almost every aspect of the transfer of funds.
Advantages of UPayCard
Using UPayCard to manage your funds comes with some great benefits gambling enthusiasts may want to find out more about. In the first place, many interactive players prefer using the banking solution due to the fact that transactions via UPayCard are carried out almost instantaneously, meaning that your funds will appear in the balance of your gaming account in a matter of a few minutes after the transaction was wrapped up. Therefore, avid casino fans will have the opportunity to start playing the games they get a real kick out of almost right away.
Another of UPayCard's strong points is that most of the interactive casinos process both deposits and withdrawals via the banking solution. This is definitely a major asset and will save you a lot of hassle due to the fact that you will not be compelled to use different payment solutions when you want to upload your funds to your account and when you want to cash them out.
The benefits of using UPayCard do not end here as the company also allows its customers to manage their funds via their tablet or smartphone. It goes without saying that this is a major asset as thanks to the mobile banking, interactive players will have the opportunity to send and to receive money with ease, irrespective of the time and the place. This is definitely a great opportunity many interactive players will enjoy.
One of UPayCard's strongest sides remains that gambling aficionados who are utilizing the payment service are provided with some really high levels of security. Thanks to the SSL encryption technology the company uses, its customers can transfer their funds with the peace of mind that their banking and personal information is properly guarded and that third parties cannot get access to it.
Disadvantages of UPayCard
Despite the fact that UPayCard has several advantages avid casino fans can greatly benefit from, the banking solution also has several drawbacks you should be aware of prior to making use of it.
As it was stated above, UPayCard does not have that broad experience like some of the other providers of banking solutions. Namely this is the reason why the number of the web-based casinos that facilitate transactions via the payment solution is not that large. Thus, you may eventually end up struggling to find a decent casino operator that will allow you to manage your funds namely via UPayCard. Still, it is expected that things will soon improve as the payment method is definitely gaining ground and more and more online casinos are expected to start processing transactions via it.
Another downside of the payment solution is that it is not available to gambling aficionados from particular countries. Unfortunately, until recently, interactive players from the US were enabled to take advantage of the banking solution, but some changes that were introduced lately do not allow them to make transactions via UPayCard anymore.
UPayCard on Mobile
As previously explained, UPayCard also allows its customers to make payments via almost every popular device. Thus, interactive players who are constantly on the move will have the opportunity to manage their funds directly via their tablet or smartphone. Avid casino fans who want to keep track of their funds can choose between apps for their iOS or Android-run devices or they can access the mobile banking feature directly via the browser of their portable device. If you prefer using the apps, then, you should be informed that you can find them on the App Store and on Google Play.